Meeting Time!  A Sheet of Mixed Tags for Work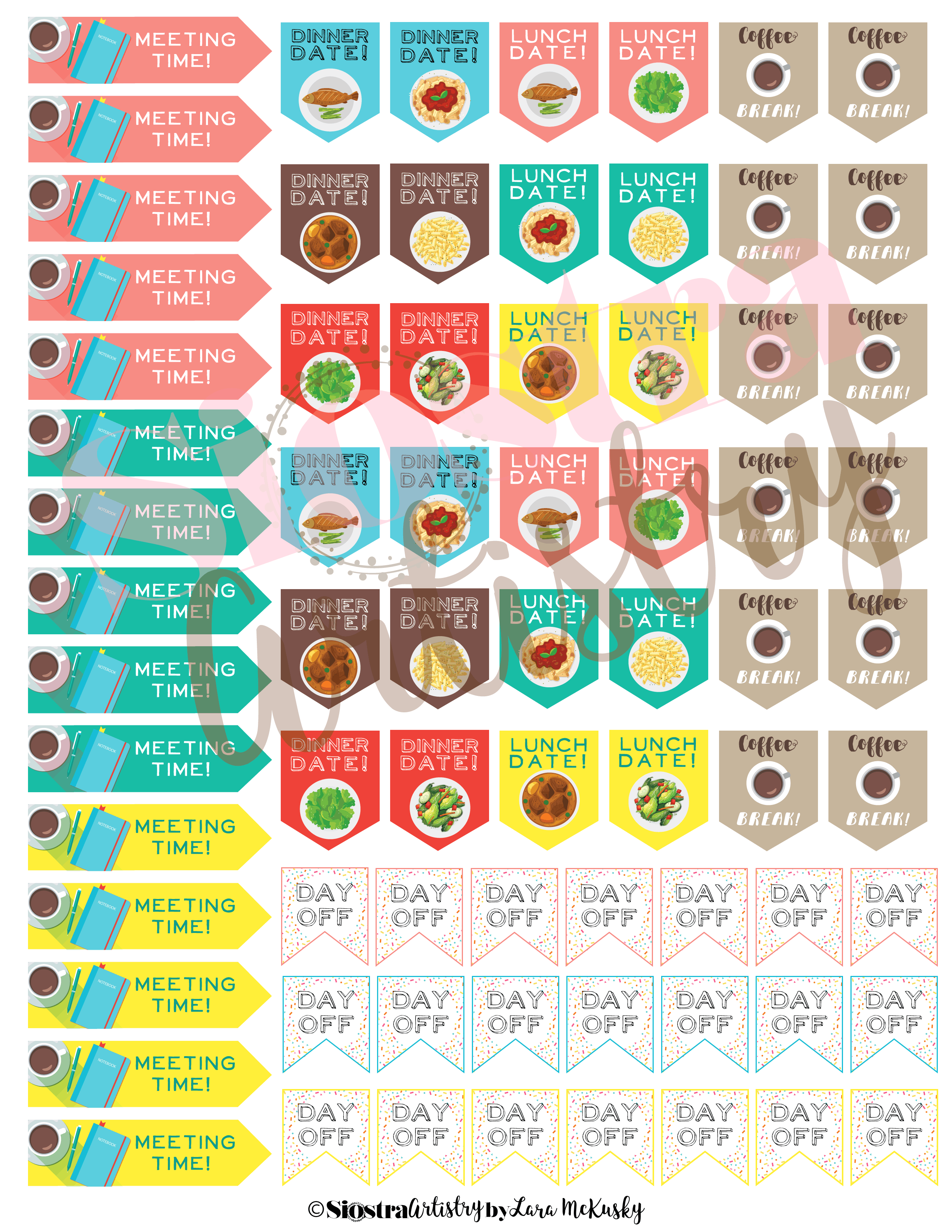 Meeting Time, Mixed Tags: ALL the stickers you will receive!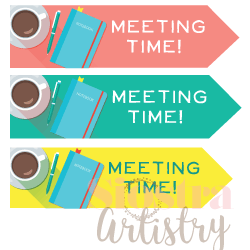 Detail: Meeting Arrows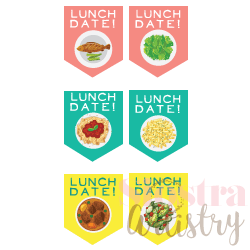 Detail: Lunch Date Hanging Pennants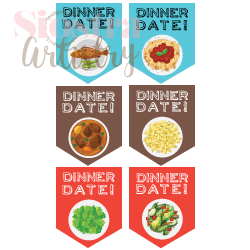 Detail: Dinner Date Hanging Pennant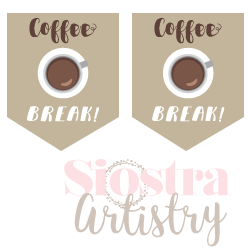 Detail: Coffee Break Pennant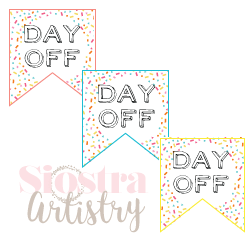 Detail: Day Off Hanging Pennant
This download is for a single sheet of stickers. You may then download and print them as often as you need them! THERE IS NO PHYSICAL ITEM BEING MAILED TO YOU! THIS IS A PDF, DIGITAL PRODUCT. Stickers are in an 8.5x11 sheet format. There is no need to adjust the sizing, simply print on regular 8.5x11 paper or sticker paper. *Colors may not be an exact match, depending on your printer.*  Since this is a digital download, no refunds will be permitted. These may be printed onto sticker paper of your choosing or you may print them on regular paper and use paste or double-sided tape to tack them down in your day planner. I find that stickers that are meant to be written on, like these, are best on plain paper and tacked down with double sided tape, for a better writing surface. If you're downloading stickers that are purely decorative, then I highly recommend a high gloss printable sticker paper.
PLEASE NOTE: Personal use only, as in, for your day planner or as a personal gift for use in their day planner.  These are copyrighted designs, they may not be sold or reproduced in any way. You may NOT alter them or claim them as your own. All images here are watermarked, but that watermark will NOT be on the PDF that is emailed to you. Thank you!
Do you have multiple meetings a month? Do you often eat out for lunch, or worse yet, forget lunch dates with your bestie or your sweetie? With these printables, you can keep track of the important dates you've made AND not miss a meeting. Print more whenever you need to, or maybe one sheet lasts a whole year!
Have way more meetings than *this*? That's ok: there's a sticker sheet for that too! Look for the Meeting Time! Sheet 2 in the gallery, where most of the stickers are for meetings, with many fewer "other" stickers.
*there are more images. arrows will appear by sweeping your cursor over the image.
$3.99    MIXED MEETING TAGS STICKER SHEET
Order by emailing me at ORDER@SIOSTRAVENTURES.COM.
Put as many item names as you'd like into ONE email. Once your order has been received, an invoice will be sent to you. Once that is paid, you will receive your PDF as an email attachment, or, if you have a larger order, as a Dropbox link.